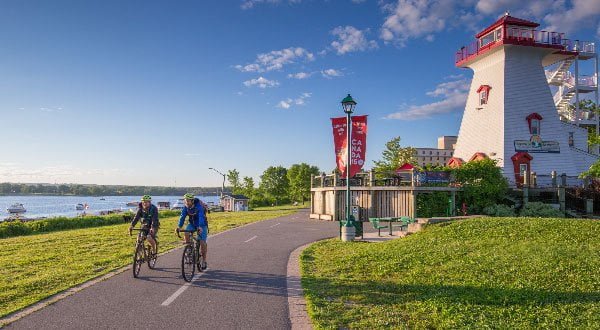 The New Brunswick Information Session 2018 – Manila will be held on Saturday, 12 May, 2018 – 10:00. They are inviting people with experience in the professions below, interested in moving to New Brunswick with their families. We attended two Information Sessions last year in February – Atlantic Immigration Pilot Program (AIPP) and one in August same as this Info session an employer driven session.
Based on the information given they have companies attending this JOB Fair and will be looking for:
Cooks
Fast Food Restaurant Manager & Supervisors
Food industry worker- food preparation, chocolate making, pastry, bread, kitchen experience
Food Production Workers
Metal Manufacturing plant worker
Fiber Glass worker
Fishing Net repairer, net mender
Tailors-only man custom made suits experience
Auto body technician
(more professions will be added once we have companies confirmed-check often)
PLEASE NOTE:
All individuals interested in pursuing future immigration opportunities to New Brunswick should begin preparing the following prior to the May sessions:
Language exams, i.e. IELTS General Training with a level 5.0
Proof of work experience
Sufficient liquid settlement funds (see the registration below)
These events are employer driven. Interviews will be conducted following the information sessions, so please come prepared, and bring your CVs, proof of education and language results, if available.
They will also be creating an inventory of workers through the sessions, which means that while you may not be able to meet with an employer or receive an offer of employment, you will be captured in our system and potentially invited to a future session in 2018.
For those who have yet to have their education and language assessed, please begin the process as soon as possible. Potential applicants must have completed an International English Language Testing System (IELTS) General Training exam within the past two years, and score at 5.0 or above for all four language skills: reading, writing, listening and speaking. Information on the IELTS can be found at: https://www.britishcouncil.ph/exam/ielts/dates-fees-locations
To have a higher chances of getting the GOLDEN EMAIL (ITA) Invitation to Apply, we suggest that you have all with you the requirements needed before the information session. The venue will be given via email once you are chosen to attend the session.
Grab this rare chance, we never know you will be one of the many hopeful Pinoy to immigrate in Canada.
Our Application Timeline
| | |
| --- | --- |
| NBPNP EOI | September 7, 2017 |
| NBPNP ITA | October 13, 2017 |
| Full Docs Sent | October 18, 2017 |
| Docs Received | October 24, 2017 |
| NBPNP AOR | October 27, 2017 |
| Nomination | December 4, 2017 |
| Upfront Medical | December 6, 2017 |
| CIC ITA | December 6, 2017 |
| CIC Full Application | December 11, 2017 |
| CIC AOR | December 11, 2017 |
| Medical Passed | January 5, 2018 |
| IP2 | February 27, 2018 |
| Passport Request | Soon |
| Visa On Hand | Soon |
| Landed in New Brunswick | Soon |