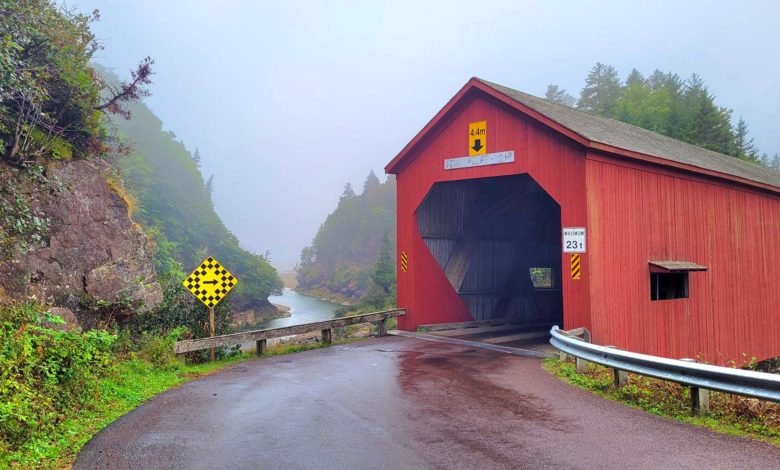 New Brunswick is a destination like no other. A province that is close to Nova Scotia and Prince Edward Island. The province boasts an abundance of natural beauty, including stunning coastlines, colorful forests, and the most amazing mountains. If you are planning a visit to New Brunswick, be sure to include camping in your itinerary. The province is home to several breathtaking campgrounds, ideal for groups and families of all sizes.
In this guide, we have listed some of the best camping sites in New Brunswick, Canada. Whether you're seeking lighthouses, sea caves, whale watching, secluded areas with mountain views, or family-friendly campsites close to amenities and activities, you're sure to find the perfect spot for your next adventure in Atlantic Canada.
Discover Camping Sites in New Brunswick
Fundy National Park World's Highest Tide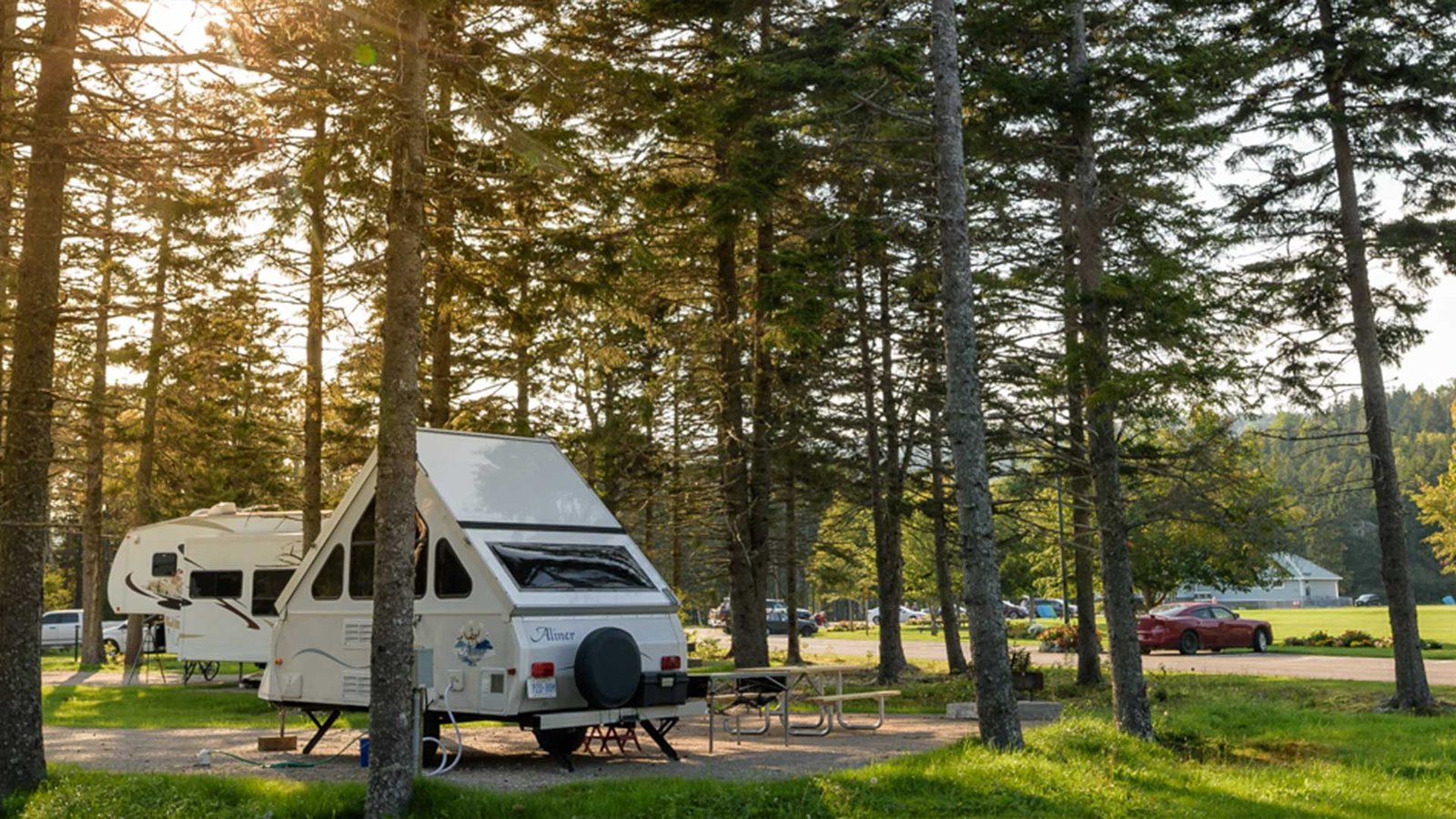 Fundy National Park is located in the southern part of the province of New Brunswick and is one of the world's smallest national parks, spanning 12 km along the coast. The park offers visitors a fundy trail parkway through the Acadian forest, waterfalls, lookouts over the Bay of Fundy, and rolling hills and green forests. The park's natural wonders are also known for its world's highest tides, irregularly eroded sandstone cliffs, and ancient rocks. In addition to its natural beauty, the park also hosts several cultural attractions such as museums, galleries, and historic sites.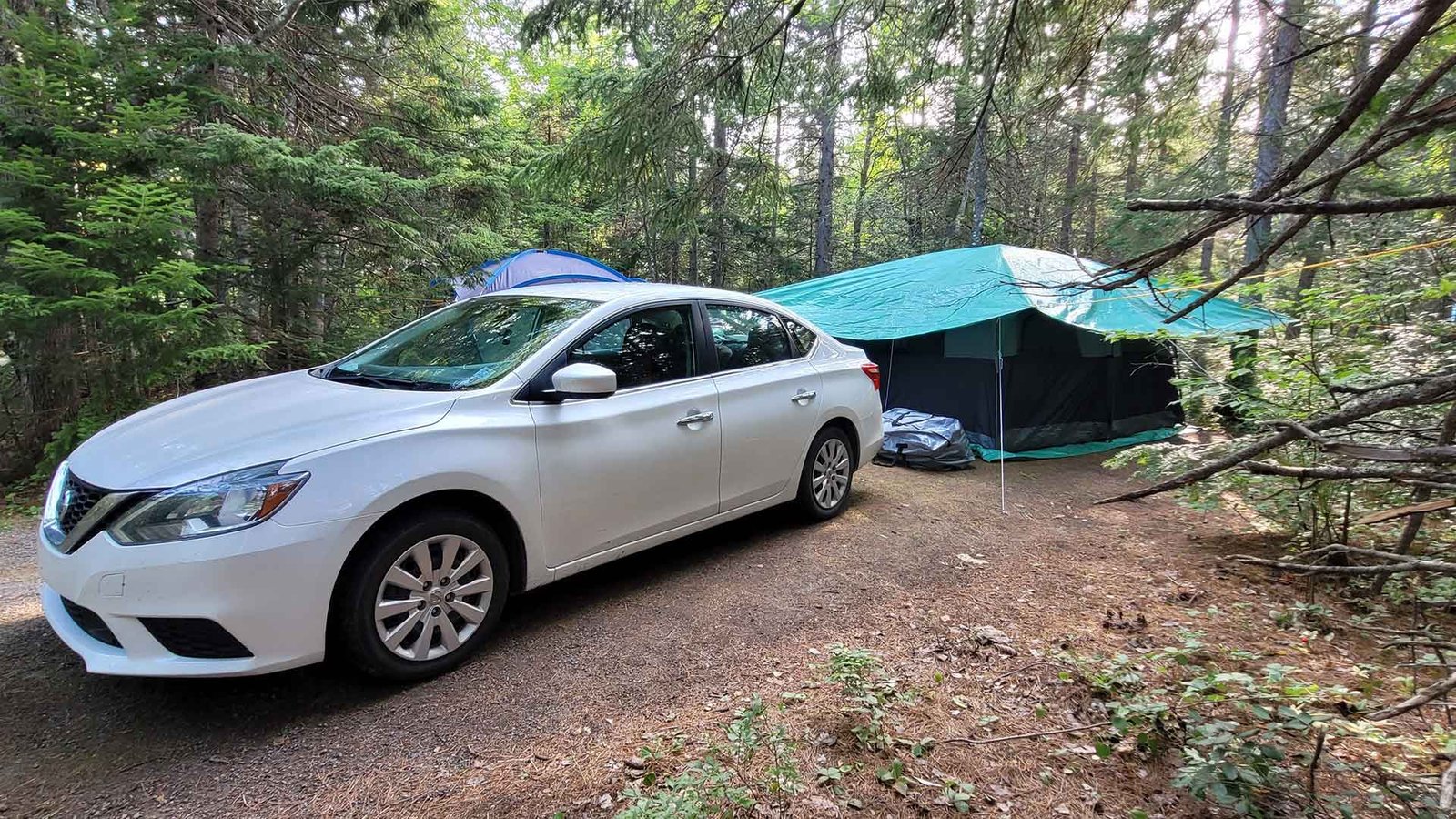 Kouchibouguac National Park is located on the Acadian Coast of New Brunswick's north coast. Kouchibouguac is 238 square km in size and its name means River of Long Tides in the Mi'kmaq language. It is a fascinating landscape of bogs, sandy beaches, and pine forests. Visitors can take a walk along the boardwalk to Kelly's Beach. This beach has calm waters with white sand and a large stretch of pebble beach. There is a high lookout point over the bog trail, offering expansive views of the bogs and marshlands.
Mactaquac Provincial Park in Fredericton
Mactaquac Provincial Park is one of the most popular camping spots in the Fredericton region. It is a perfect destination for those who love camping and hiking. The park features the Mactaquac Dam and its hydroelectric generating station, which provide great sightseeing opportunities. The dam can be viewed from various vantage points, and it offers a great view of the surrounding area. There are also a golf course, several picnic areas, and boat launches for visitors to enjoy. The park has a variety of wildlife and flora, making it an ideal spot for nature lovers. It's also a great place to go if you're looking for some quiet time away from the city. Overall, Mactaquac Provincial Park is a must-visit for everyone who loves camping and hiking.
Go Camping in Mount Carleton Provincial Park
If you're looking for a camping experience that's beyond basic tents and bunks, then head to Mount Carleton Provincial Park. Situated 4 hours north of Moncton famous for Magnetic Hill and tidal bore and 3 hours north of Fredericton, this hiker's paradise is bursting with 11 trails to explore, including the wheelchair-accessible trail at Williams Falls. There's also a designated dark sky preserve at the park, making it perfect for star-gazing. The accessibility of the park's trails and ample opportunities for outdoor adventure make it a perfect destination for those who love camping. Plus, the beautiful scenery and natural setting in the park make it an enjoyable trip no matter the season.
Frequently Asked Questions
What is the best way to explore New Brunswick Canada?
The best way to explore New Brunswick is to get out and experience the province's stunning natural beauty, rich culture, and vibrant cities. Start by planning an outdoor adventure, such as hiking, kayaking, walking on the ocean floor during low tide in Hopewell Rocks, or seeing the reversing falls in St. John River. Visit one of the province's many national historic site and museums, such as Kings Landing Historical Settlement and the Beaverbrook Art Gallery. Sample some of the local seafood at one of Moncton's seafood restaurants, bring your kayak or take a pose at a giant lobster in the lobster capital of the world Shediac, enjoy the water in Parlee Beach Provincial Park, or buy handmade souvenirs at a farmers' market in Fredericton. Don't forget to take time to enjoy the nightlife in Saint John, take a ferry to Grand Manan Island do whale-watching and see the Swallowtail Lighthouse, or explore some of the smaller towns like Saint Andrews that make up this beautiful province. With so much to offer, New Brunswick is sure to be an unforgettable experience!
Conclusion
Explore New Brunswick is a great destination for camping, offering beautiful scenery and plenty of outdoor activities. Whether you're looking for a quiet spot to relax or an adventure-filled weekend, there is something for everyone. With so many amazing camping sites available in the province, it can be difficult to decide which one to visit. This guide covers some of the best camping sites in New Brunswick, along with tips on what to do while you're there. Hopefully, this guide helps you plan your perfect camping trip – happy exploring! If you have any questions or comments about the best camping sites in New Brunswick, don't hesitate to leave a comment below.