Are you looking for a unique travel destination that offers something for everyone in the family? Look no further than Kouchibouguac National Park, located on the eastern coast of Canada. This hidden gem provides an unforgettable experience with its stunning scenery, diverse wildlife, and endless activities to keep you and your loved ones entertained. From hiking trails to beaches, camping to cultural experiences, there is something for every type of adventurer. In this blog post, we will provide 8 reasons why you should add Kouchibouguac National Park to your travel bucket list. We'll cover everything from family-friendly activities to local indigenous culture and even how to get there. So pack your bags and get ready for a once-in-a-lifetime adventure!
Location and Overview
Kouchibouguac National Park is a hidden gem located in the heart of New Brunswick, Canada. With an area covering 239 square kilometers, the park features a diverse range of habitats including forests, wetlands, and sand dunes. Visitors can enjoy a range of exciting activities such as hiking, kayaking, and camping amidst the park's stunning natural beauty. The park is also home to various wildlife including moose, black bears, and bald eagles. Whether you're looking for relaxation or adventure, Kouchibouguac National Park has something to offer for everyone.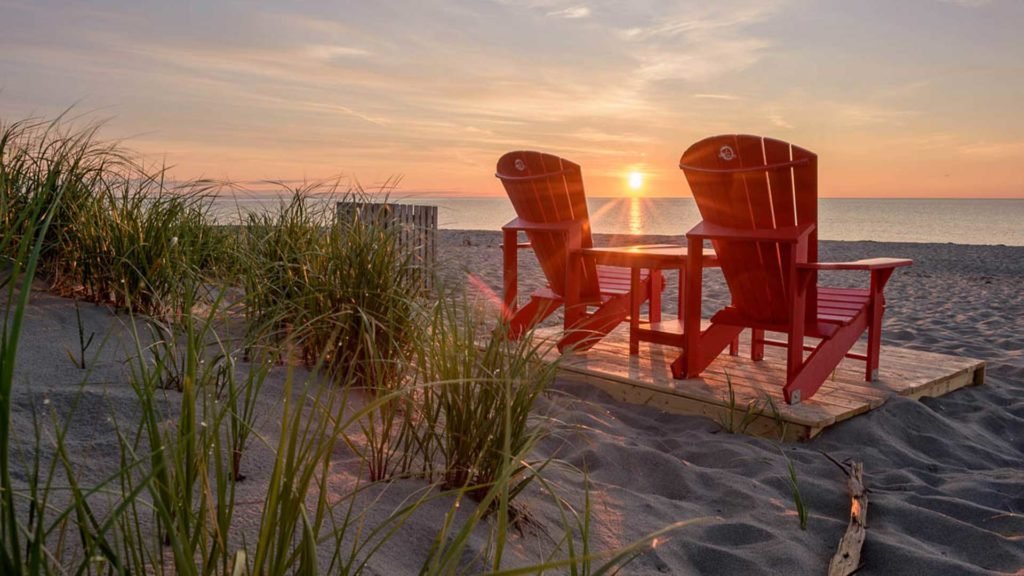 Family-Friendly Activities
Families visiting Kouchibouguac National Park have a variety of activities to choose from that are suitable for all ages. The park's beaches, like Kellys Beach and the lagoon, provide a perfect spot for swimming and sunbathing. You can also explore the park's trails on foot or by bike, including the Kouchibouguac River Trail, which is 5.3 km long. Renting a canoe is another option for families who want to paddle through the park's waterways while spotting wildlife along the way. Families can join in on geocaching treasure hunts throughout the park, participate in interpretive programs such as guided walks and campfire programs, or enjoy designated picnic areas throughout the park for family lunch or snack breaks. Wildlife watching is another popular activity where families can observe beavers, foxes, and moose in their natural habitat.
Kouchibouguac Hiking Trails
Exploring the hiking trails in Kouchibouguac National Park is a perfect way to experience the park's natural beauty up close. With over 60 kilometers of well-maintained and marked trails, visitors can enjoy leisurely strolls or challenging hikes through diverse landscapes that include forests, sand dunes, and salt marshes. From the Pijeboogwek Trail to the Kellys Beach Trail, each trail offers stunning views and unique features. Guided hikes by knowledgeable interpreters are also available, which can provide insight into the flora and fauna of this beautiful park. Whether you're a seasoned hiker or just starting out, Kouchibouguac National Park has something for everyone, making it an ideal destination to explore on foot or by bike.
Wildlife Spotting Opportunities
Wildlife spotting opportunities in Kouchibouguac National Park are plentiful and diverse, making it a must-visit destination for nature enthusiasts. With over 50 species of mammals and 300 identified bird species, visitors can observe animals in their natural habitat while learning about the importance of conservation efforts. The park offers guided tours and interpretive programs to enhance wildlife spotting opportunities, making it a great educational experience for families.
In addition to its well-known inhabitants such as moose and beavers, the park is home to rare species like the piping plover and the endangered Gulf of St. Lawrence aster. Wildlife photography enthusiasts can capture stunning shots of animals in their natural environment. Seeing wildlife up close and personal can be a memorable experience that not only provides entertainment but also raises awareness about protecting our natural habitats.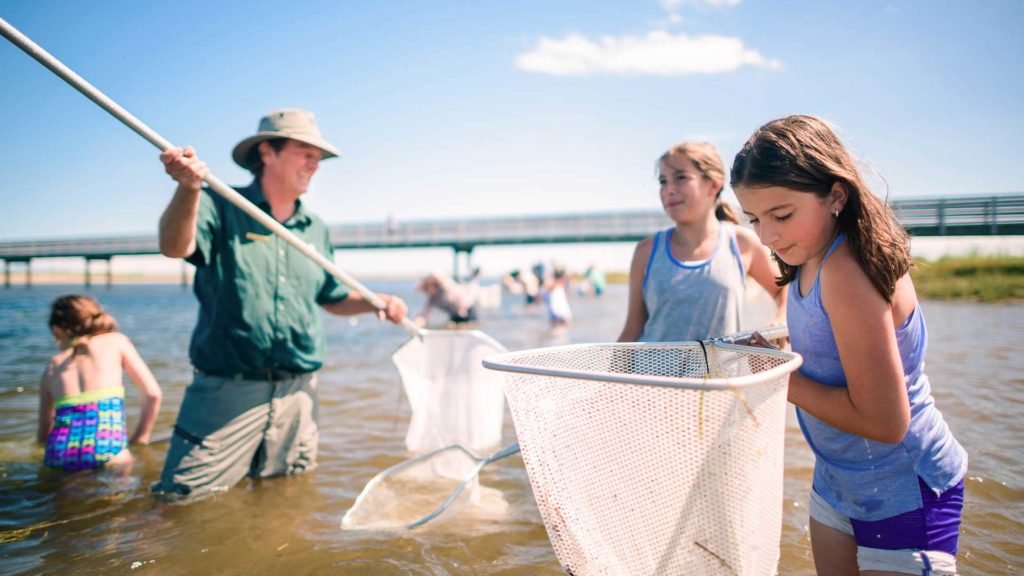 Beaches and Water Activities
With crystal clear water and over 25 kilometers of coastline, Kouchibouguac National Park is a beach lover's paradise. Visitors can enjoy a range of water activities, including kayaking, canoeing, paddleboarding, and snorkeling. The park also offers guided boat tours to explore the unique ecosystem of the area. There are several secluded spots for visitors to enjoy a peaceful day at the beach or set up a picnic with friends and family. With shallow waters, lifeguard patrols during peak season, and several campgrounds close to the beaches, it's easy to spend a night under the stars at Kouchibouguac National Park.
Camping and Accommodations
Kouchibouguac National Park offers an array of camping and accommodation options to cater to diverse traveler needs. From basic tent sites to luxurious cabins, visitors can choose from a range of experiences that suit their preferences. One unique offering is oTENTiks, which provides a comfortable cross between a cabin and a tent, ideal for an immersive camping experience without sacrificing comfort. The park also has modern amenities such as showers, laundry facilities, and kitchen shelters to ensure visitors have a hassle-free stay. With opportunities for stargazing, wildlife watching, hiking, cycling, kayaking, and fishing during their stay at the park, it's perfect for adventure enthusiasts looking for an unforgettable experience in nature.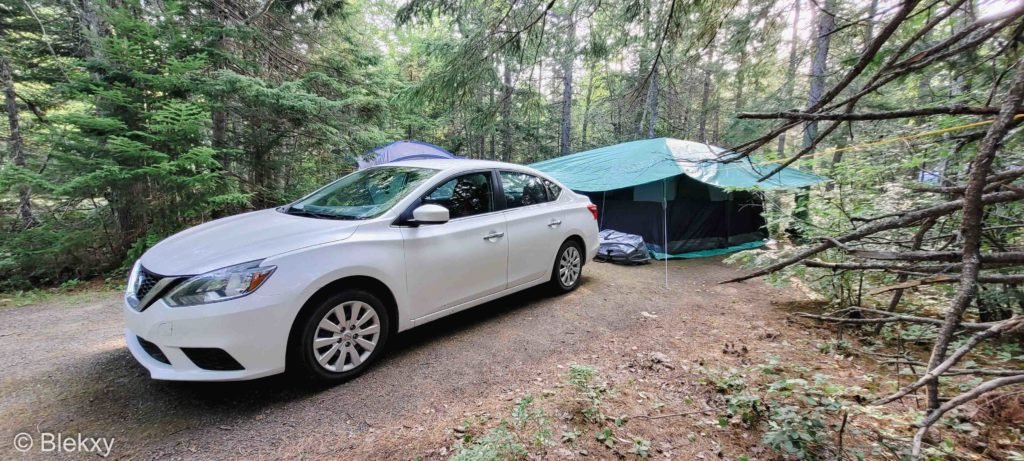 Best Time to Visit Kouchibouguac National Park
When planning a visit to Kouchibouguac National Park, it's important to consider the best time of year to go. The park has something to offer in every season, but the summer months are undoubtedly the most popular. During this time, visitors can enjoy warm weather and a wide range of outdoor activities, from hiking and biking to swimming and kayaking. If you prefer fewer crowds and cooler temperatures, consider visiting in June or September. Not only will you have more space to explore at your leisure, but you'll also get to witness the stunning fall foliage that blankets the park during these months.
If you're an avid winter enthusiast, don't miss out on the chance to visit Kouchibouguac National Park during the colder months. From snowshoeing and cross-country skiing to ice fishing and skating, there's no shortage of winter sports available for visitors to enjoy. Spring is also an excellent time to visit if you're interested in bird-watching or simply taking in the beauty of fresh blooms after a long winter. Whatever season you choose to visit, be sure to check park hours and availability before making your plans.
Local Indigenous Culture
Visiting Kouchibouguac National Park provides more than just a scenic getaway; it's an opportunity to learn about the rich history and culture of the Mi'kmaq people. The park is located on their traditional lands, and visitors can experience Indigenous-led activities like teepee camping or a medicine walk. Guided tours highlight the importance of the river ecosystem to the Mi'kmaq community, while exhibits at the interpretive center showcase Indigenous culture and history. By participating in cultural programs, travelers can gain a deeper understanding of Indigenous perspectives and ways of life, supporting local communities and their economies. Including Kouchibouguac National Park on your travel bucket list provides a chance to broaden your knowledge and appreciation of Canadian heritage while enjoying outdoor recreation.
How to Get There
Getting to Kouchibouguac National Park is relatively easy, with various transportation options available. Visitors can choose to drive via Route 11 or take a bus from major cities in New Brunswick. The closest airport is Greater Moncton International Airport, which is about an hour's drive from the park. Once at the park, there are several campgrounds to choose from for an overnight stay, as well as cabins and yurts for those seeking more comfortable accommodations.
What makes Kouchibouguac National Park unique is that it offers visitors a chance to explore and appreciate its rich wildlife and natural beauty through various activities such as hiking, cycling, swimming, and kayaking. Moreover, visiting the park allows travelers to learn about local Indigenous culture through guided tours and cultural programs at its interpretive center. With so much to offer, adding a trip to Kouchibouguac National Park to your travel itinerary will undoubtedly provide you with a memorable experience that you won't forget anytime soon!
Frequently Asked Questions
Are there any accommodations available within or near the park?
Yes, there are various accommodations available both within and near Kouchibouguac National Park. Visitors can choose from camping sites, oTENTiks (a hybrid of a tent and cabin), and equipped campsites within the park itself. Additionally, there are several lodges and cottages available for rent near the park.
It is recommended to book accommodations in advance, especially during peak travel season, to ensure availability.
Conclusion
Kouchibouguac National Park is a hidden gem that offers something for everyone. From family-friendly activities to hiking trails, wildlife spotting opportunities, beaches, water activities, camping, accommodations, local indigenous culture, and more. Whether you are an adventure seeker or just looking to unwind in nature's lap while immersing yourself in local culture and history, Kouchibouguac has got you covered. So, add it to your travel bucket list now! If you need help planning your trip or want more information on the park's offerings, check out our comprehensive guide on how to make the most of your visit.